NExt AlChemy:

N

anoparticle

Ex

o

t

hermic

Al

loying

Chem

istr

y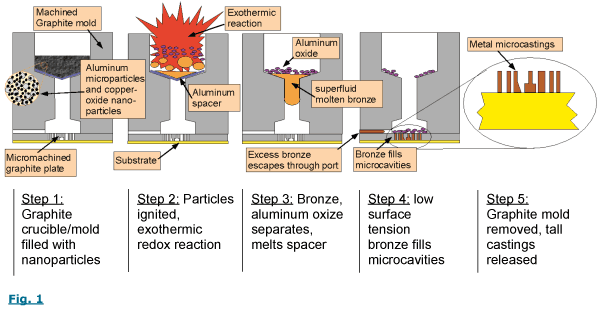 Figure 1:
LIGA provides high tolerance metal parts, but is 3-10X too expensive to make many commercial items, like watch parts.
Metal castings are cheap, but the surface tension in molten metal limits miniaturization.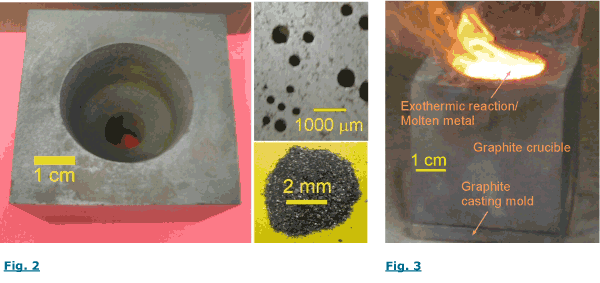 Figure 2:
Casting process uses a graphite crucible, and micromachined graphite mold – enables truly 3D MEMS castings
Figure 3:
Melt gets hot! Enthalpy models – spectroscopy show temps range 3000 -7000 K!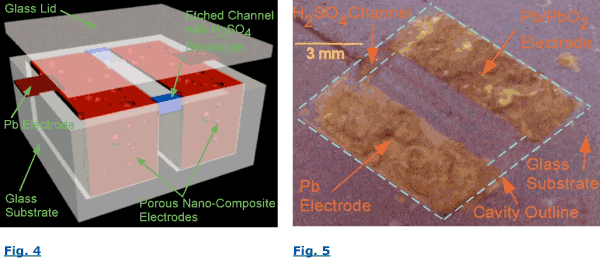 Figures 4-5:
Use microsandblasting to form cavities in inexpensive glass, form lead, and lead-lead oxide nanoparticle castings; a battery.


Figures 6-7:
Provides 100X the current, and 100X the lifetime, rechargeable over many more cycles.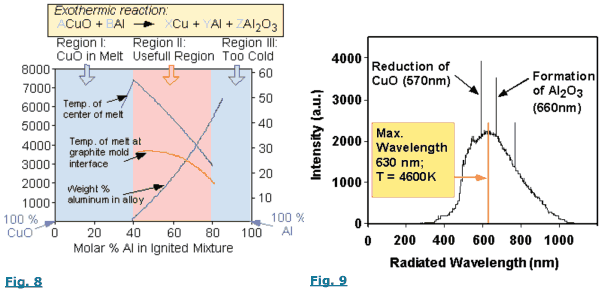 Figures 8-9:
Aluminum alloys can be cast which can't be electroplated….this leads to the possibility of ceramic, stainless, nuclear refractory and very interesting materials for use in MEMS.